My summer bucket list is short and sweet because I work at a year round school I have 3 weeks to make my summer count! 5 Weeks to go! :)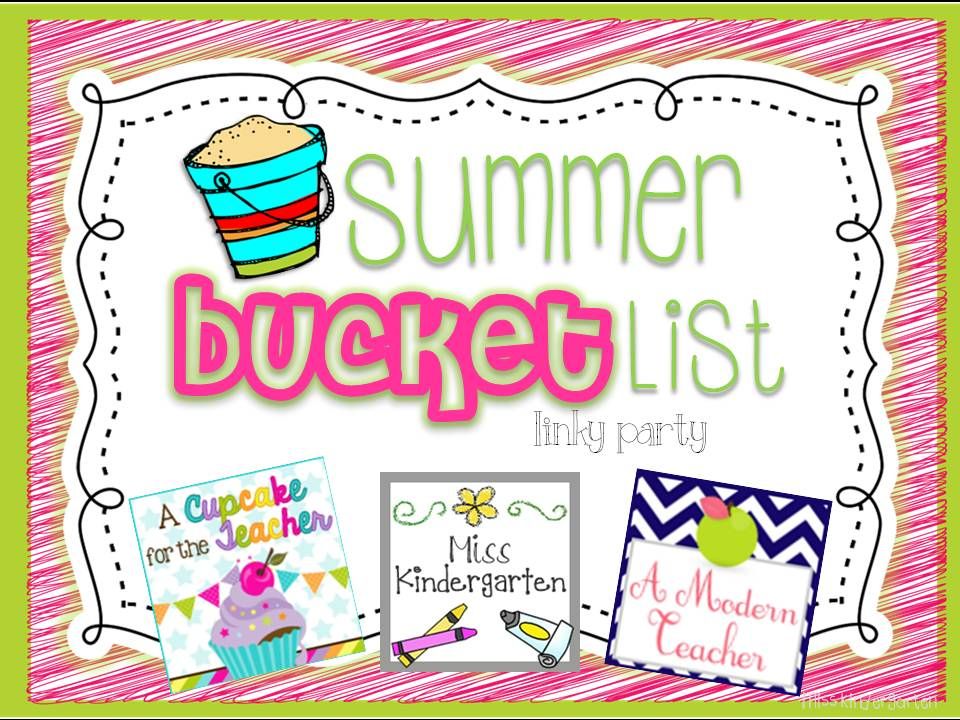 On my bucket list for the summer is to go shopping for my classroom next year! I cant wait to start my first full year of teaching!! I am absolutely loving Kindergarten and cant wait to start from the beginning with all new kids! (Even though, I will be missing my current kids) I also just love shopping, because that means new centers and new ways to teach the Common Core in Kindergarten!!
Another thing on my bucket list, is definitely a trip to the beach!! I love the ocean, and soaking up the sun!! :) I could lay out all day long and not get bored! I love it!
(graphic: mycutegraphics.com)
A trip back home is definitely going to happen, because it is my sisters bachelorette party! We are going to have a blast; so that is on my bucket list for sure!!!
I also want to continue to work and grow my TpT store. I am working hard to get it up and running, I still have a long way to go, but thus far I consider it a success! :)
Katelin's Kreative Kindergarten TpT Store
My goal is to spend as much time with friends and family as possible. I want to be busy everyday and loving life! (ps. sometimes being busy will be laying at the pool! haha)